Fund Raising Online Garage Sale. Local Pickup
ONLINE GARAGE SALE
Thanks for visiting my site. Vendors welcome! ($10/month)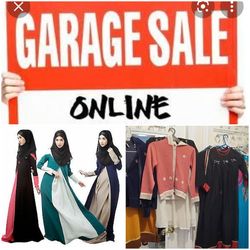 Fundraising Garage Sale for New / Used Clothing and Household Items
HOW IT WORKS...
1. Choose your item / items from the link below:
Photos of Ladies Clothings / items for Sale
2. Whattsapp / text pictures of the item interested @ 647-272-1745
3. Payment by interac etransfer to sabas.academy@ yahoo.com
Make an offer with the picture. All reasonable offers accepted.
Pick up in.Mississauga (Creditview and Bristol).
Contact Mrs. Ahmed @ 647-272-1745